Main content starts here, tab to start navigating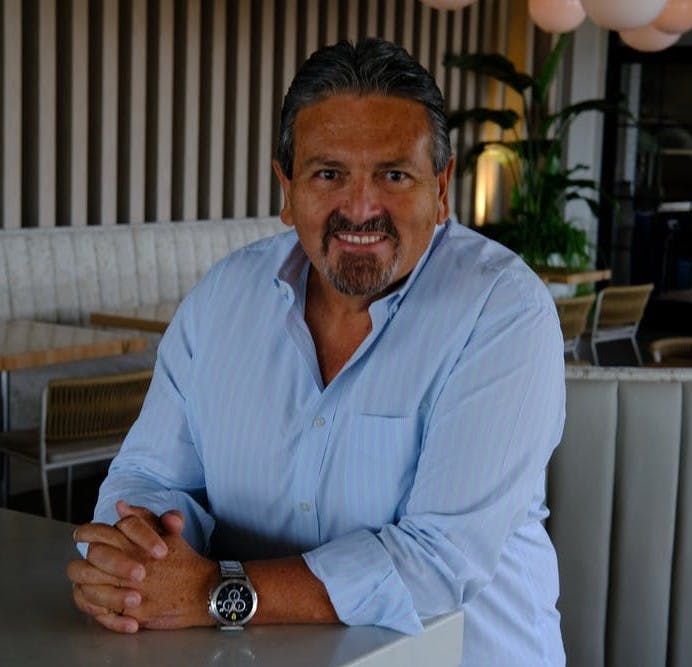 J.C. Gonzalez-Mendez
Partner / Chief Strategy Officer
J.C. is a seasoned executive with vast experience in the Quick Service Restaurant enterprise. He recently retired from McDonald's Corporation after an illustrious career that spanned over three decades. Most recently, he served as Senior Vice President, McDonald's Global Inclusion, Community Engagement and Philanthropy, responsible for coordinating Community Engagement, Diversity and Inclusion, as well as McDonald's Philanthropic efforts around the world, including Ronald McDonald House Charities, where he served as the President and CEO since 2013.
Previously, J.C. served as SVP/Chief Global CSR Officer (2012-2014), and President of McDonald's Latin America (2008-2012), responsible for operations of McDonald's restaurants in this area of the world … over 2,000 restaurants in 29 countries with sales in excess of $5 billion. J.C. served as Senior Vice President, Chief Supply Chain Officer for North America, where he coordinated food, paper and toy purchases worth more than $10 billion, as well as logistics and distribution for over 15,000 McDonald's restaurants in the United States and Canada (2005–2008). Prior to that, J.C. served as Vice President, U.S. Supply Chain Management, where he directed the purchasing and delivery systems for McDonald's USA (2003-2005). He was also the Vice President/General Manager of the Greater Chicago Region where he oversaw operations in 740 restaurants with sales in excess of $1.4 billion (2002-2003).
A 30-year employee of McDonald's, J.C. has held a number of positions in the U.S. as well as overseas during his career. He served as the Vice President/International Relationship Partner for Latin America and President of McDonald's Mexico (1999-2000). J.C. served as Director of Operations for the Los Angeles Region, managing 350 restaurants (1996-1998), Operations Manager, Los Angeles Region (1993-1996), and Regional Purchasing Manager, Los Angeles Region, handling purchasing related issues for Los Angeles, San Diego and Hawaii Regions (1990-1993). He also worked as Senior Quality Assurance Manager for the European and Asian markets (1989-1990) and Quality Assurance Manager for Latin America, (1987-1989).
As a first employee of McDonald's Mexico he was responsible for developing the sources of supply for the first restaurant that opened in 1985.
J.C. has a B.S. in Biochemical Engineering with minors in Food Technology and Marine Sciences from the Monterrey Institute of Technology, in Mexico; an MBA from the University of Southern California, where he was inducted into The Latino Honor Society and received an honorary Doctorate in Humane Letters degree from Loyola University in Chicago.
J.C. is the latest addition to the ownership group, joining Bien Trucha Group in 2016. His expertise in various aspect of the industry are and will be instrumental for the future of the group.