Main content starts here, tab to start navigating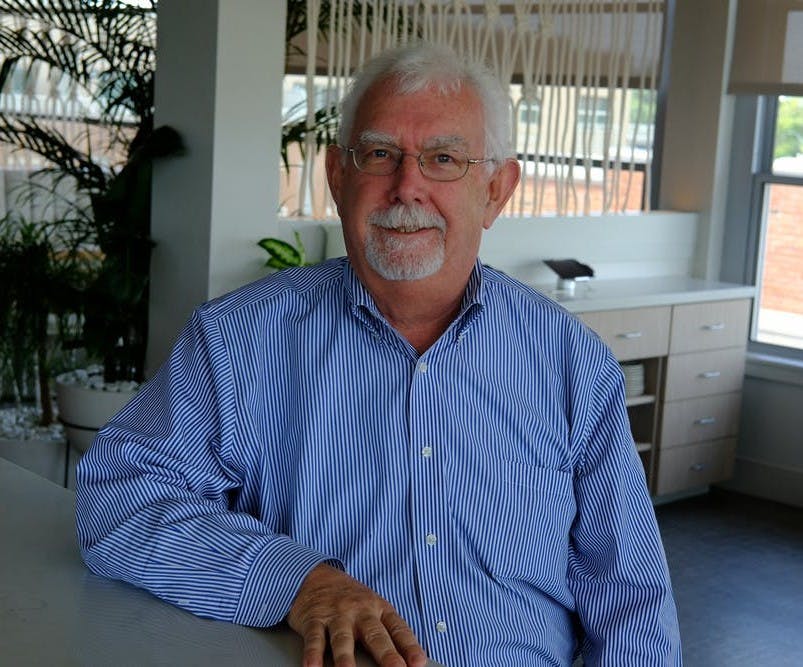 Patrick Neary
Partner / Chief Financial Officer
Patrick is an experienced businessman, consultant and restaurateur. After a distinguished career of almost three decades as a consultant and CPA with Arthur Andersen LLP, both in the US and internationally, he has spent the last ten years as a full time restaurant owner and operator.
Patrick graduated with honors from Drake University in 1975 with a Bachelor's Degree in Accounting, and immediately passed the uniform CPA exam. Patrick joined Arthur Andersen after considering competing offers from most of the "Big Eight" accounting firms. Patrick provided audit and tax services to small business owners from 1975-1985 in Omaha, Nebraska. Upon admittance to Andersen's partnership in 1986, Patrick transferred to Andersen's World Headquarters in Chicago. As a partner in the Auditing Procedures Group, he was responsible for liaison with Andersen training professionals at the Center for Professional Development in St. Charles, Illinois, to develop Andersen global audit training initiatives. From 1988 to 1993, Patrick transferred to Portugal where he provided audit and consulting services to multi-national companies in petrochemicals, food processing, consumer products and telecommunications industries in both Lisbon and Oporto, and served as the Partner in Charge of the Oporto office from 1991 to 1993. Upon returning to the U.S. in 1993, Patrick was the Managing Director of the Audit & Risk Consulting Performance Enablement Group which was responsible for leading development of Andersen's global initiatives for methodology, process improvement, technology and training development. Patrick also served in a variety of other roles including acting as the lead Peer Review partner for another global accounting firm and supporting Andersen external legal counsel on matters related to technical auditing expertise. Throughout his career, Patrick had extended international assignments including not only living and working in Portugal, but also throughout Asia including the Philippines, Japan, Taiwan & Australia.
Subsequent to his departure from Andersen, Patrick formed his own litigation consulting firm to support legal counsel for public accounting firms perform risk assessments, evaluate compliance with auditing standards, interview testifying subject matter experts, and prepare witnesses for depositions and SEC and federal court appearances. Patrick's experiences in this arena involved global energy, telecommunications and quick service restaurants, among others.
Based on his passion for food and wine, developed in his international travels, Patrick started his "second career" in 2005 as a founding member Wildwood restaurant in Geneva, Illinois. Wildwood features oak-grilled steaks, fresh seafood and an extensive beverage program. Wildwood has been awarded Wine Spectator's Award of Excellence for five consecutive years.
Patrick is the principal owner and Director of Operations of Wildwood, having designed all elements of managing the restaurant including food and beverage programs, guest service initiatives and administrative processes (cost management, point-of-sale, financial, etc.).
In April 2007, Patrick became an investor and part of the management team of the Bien Trucha Group. He is a very important piece of the group, assisting in many aspects of its business and financial operations including leasing and purchasing premises, among others.