Main content starts here, tab to start navigating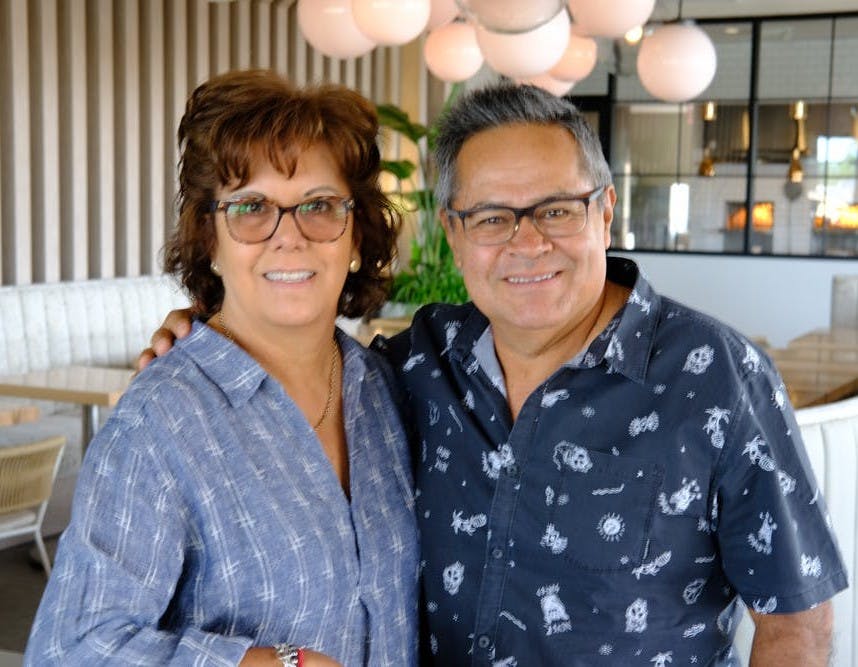 Dolores & Ricardo Garcia-Rubio
Partners / Chief Culinary Officers
Chef Ricardo's experience in restaurants dates back to 1972, when as a teenager, he started working at "Los Comerciales" in his native Mexico City. His passion for the restaurant business and abilities were rapidly noticed and a couple years later he was hired by a group of investors to help them start a similar concept in Guatemala. Months later he returned to Mexico City where he worked at various restaurants.
In 1982 Ricardo took ownership of Tia Maria's Restaurant in Geneva Illinois, revolutionizing Mexican cuisine in the area with his food. In 1996, while Ricardo was visiting friends in Mexico, he met Dolores or "Loli", as we know her. Not much time went by before he asked Dolores to marry him and together, they returned to the US. Twenty years later they decided to sell Tia Maria's and return to Mexico to open "El Sazon", in Playa del Carmen. The concept soon proved to be a huge success among both tourists and locals, attracting top chefs from around the world as regular diners. Unfortunately, the constant turmoil of local politics forced them to close "El Sazon" after three years and come back to Illinois in 2006.
Back in the US, Ricardo and Loli opened Bien Trucha, a tiny space consisting of merely four tables and three employees. Now with a more developed Mexican cuisine background, they turned this tiny place into an immense success story. Its popularity grows year after year across Chicagoland; among customers, industry people and media alike.